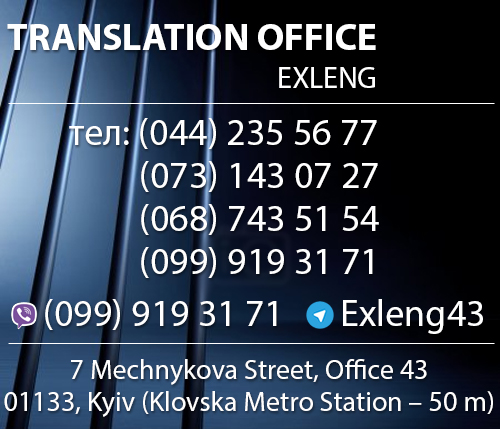 Certification at embassies and consulates
No-cost consultation on correct notarization and legalization of documents for certification at embassies and consulates.
---
Where it is planned to use an official document in the territory of a foreign state in the future, it must go through the procedure of consular legalization or certification with the "Apostille" stamp.
Consular legalization is required for countries that are not parties to the Hague Convention.
Our employees will prepare documents for submission to embassies and consulates of foreign states properly, taking into account all requirements for the execution of official papers of the specific country.

---
We will get your documents legalized:
at the Ministry of Foreign Affairs;
at the Ministry of Justice;
at Consular Sections of Embassies
of foreign states in Ukraine.

Documents subject to legalization:

| | |
| --- | --- |
| | certificates of birth, marriage, divorce, death (documents issued by a civil registrar's office); |
| | diplomas of education and supplements to diplomas; |
| | secondary school diplomas and supplements thereto; |
| | archival and academic transcripts; |
| | certificates of no criminal record issued by the Ministry of Internal Affairs; |
| | certificates of the place of residence, of family composition; |
| | constituent documents (certificates of state registration, charters, memorandums of association); |
| | notarial documents (statements of consent to the child's travel abroad, statements, powers of attorney, certificates of accession to the heirship). |
Documents that cannot be legalized:
| | |
| --- | --- |
| | trade union cards; |
| | military service record cards; |
| | pension cards; |
| | characteristics, etc. |
---
You can send a request for legalization of documents at embassies and consulates and managers of our Translation Agency will contact you.

Our contact details:

7 Mechnykova Street, Office 43
01133, Kyiv, Ukraine