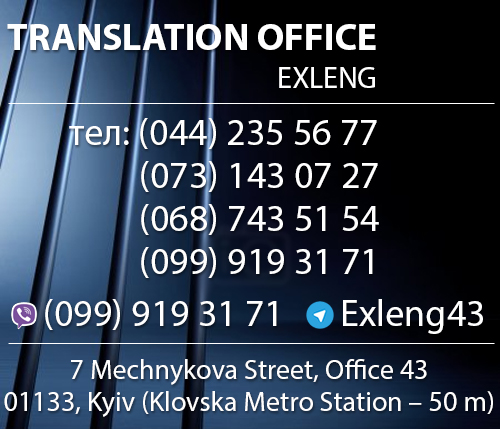 Urgent translation
Urgent translation of any volume within the shortest possible time
You can send a request for an urgent translation directly from the web-site or by e-mail or call a courier.

---
We translate dozens of documents daily
Economic translation (financial statements, accounting, bank documentation)
---
Legal translation (constituent and registration documents, contracts)
---
Medical translations
---
Translations of technical documents and operation manuals for equipment of any type and of any complexity degree
---
Translations of investment projects, catalogues, certificates of quality, customs and declaration documents
---
as well as
---
Translations of field-specific texts in such fields as:
audit, insurance, law, telecommunications, information technology, mechanical engineering, household appliances, chemical and pharmacological subject areas, food industry, oil/gas, social sciences, ecology, power industry, etc.;
---
Translations of presentations, literary, journalistic, popular science,
advertising texts
---
Translations of personal documents (certificates of birth, marriage, passports, certificates, diplomas, etc.)
---
You can make a request for a translation or an estimate of its price and managers of our Translation Agency will
contact you.
Our contact details:

7 Mechnykova Street, Office 43
01133, Kyiv, Ukraine